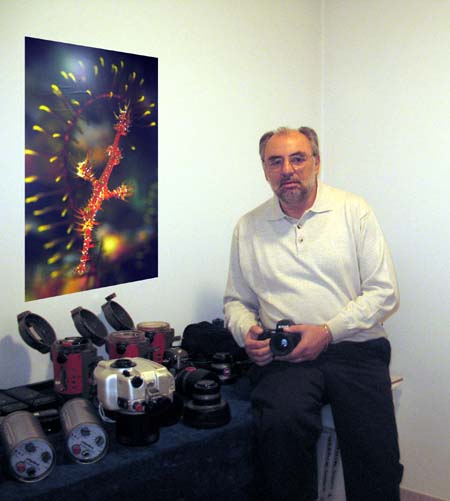 Andrea Pivari, born in Ferrara, 9th February, 1945.
Current residence in Colà di Lazise, Verona.
FIPS Instructor since 1977, dedicated teacher for many years.
Passionately fond of the sea and photography, joining the two, he has achieved good results in the underwater photography field.
He has collaborated for some years with specialized magazines. His participation in national and international contests has given him prestigious recognition. In recent years, he has partially abandoned contests to dedicate his time to making audiovisuals.
He feels and lives photography as an expression of his own emotions, trying to transmit these to the spectators. To do this, he is constantly experimenting with new techniques or shot angles to express himself better.